Partons faire une escapade en Espagne, on pose les valises pour découvrir une créatrice Karmele de la marque OLELE. Elle vit dans le nord de l'Espagne et a osé faire un accessoire bien typique, une originalité avec un beau clin d'oeil vers l'Afrique.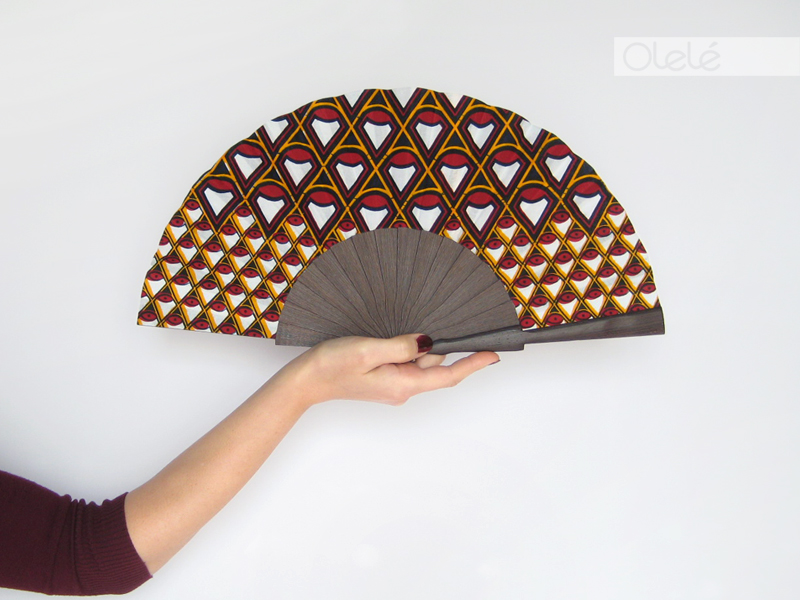 On vous laisse avec elle et découvrez sa marque le temps d'une interview #WaxTime.
Hello, can you present yourself?  
Hello, my name is Karmele and I live near San Sebastian, in the north of Spain.
How did this project to create fan with African fabric?
After earning my BFA some years ago, I worked in graphic design and restoration of Roman frescoes and vintage books. I lived in Barcelona and then moved to Germany for a couple of years. Since summers there can be as hot a in Spain and air conditioning was very rare, a black fan from Barcelona proved to be my best companion during the muggy days of July. One afternoon on the train back home, a woman asked me if she could use my fan. She loved fans but wasn't able to find them so easily in her country.
Soon after coming back to Spain my black fan broke and I decided to make one myself with fabric I loved. I had bought Wax Prints in Barcelona long ago, I had fallen in love with them but didn't know how to use them. Reminded of the woman on the train, I thought there could be other people out there who would love to keep cool with a unique hand fan, so I started to experiment and made some fans using Spanish wooden staves and those fabric pieces I had at home.
I've been making fans since 2010, I have sent many to diferent countries and always get compliments from my customers! I like to help women (and many men too!) beat the heat with style.
We know you as Olele brand, why did you choose to do with a range of African fabric, Where may you find your style? 
I find mixture very interesting. I work with different fabrics I find here and there, but since the beginning I was seduced by the colours and beauty of the african wax block prints.
My fans celebrate the mixture between modern african style and traditional Spanish artisan work.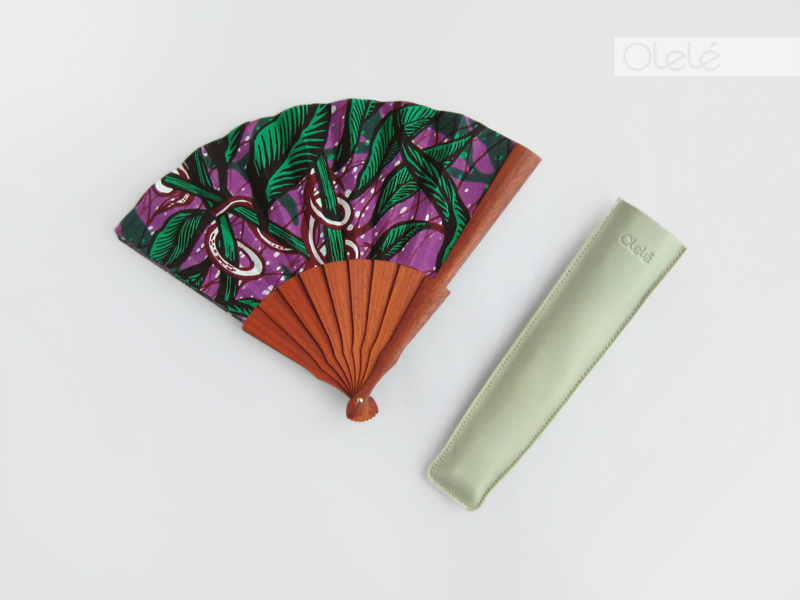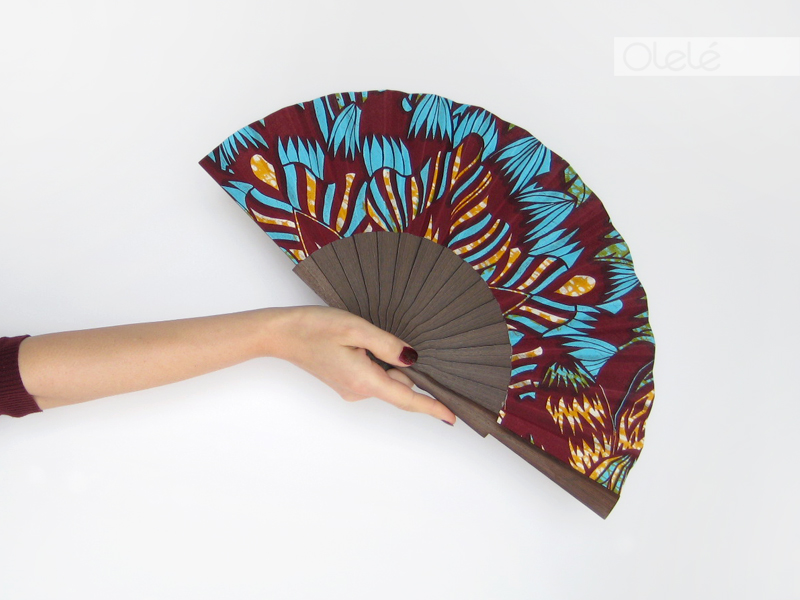 My fans are limited edition. I usually make a few fans from each print, so the fan turns out to be one of a kind depending on the pattern placement. I love playing with patterns and colours and combining them with high quality woods.
I also accept custom designed orders, and make left-handed fans.
Each Olelé hand fan comes with a handmade case to avoid damage.
How can we follow you ? (Social networks, website …)?   
My fans can be found on: http://www.ankarahandfans.com
I'm also on Facebook:  http://www.facebook.com/olele.es
And Instagram: http://instagram.com/olele_es/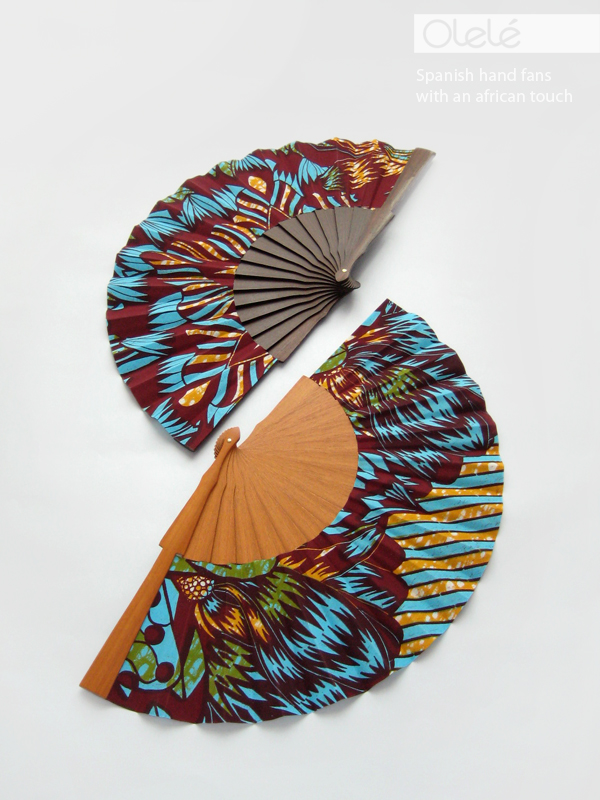 What are the next fashion event « Olele »?  
During this month I'll be releasing a new collection of fans made with high quality woods and wax prints, some of them from Vlisco, so stay tuned!
Before ending, a little something to say to the website « Le Monde Du Wax » and its readers? 
Thank you very much for featuring so many great creators! And to our readers, always be true to your style, don't be afraid to show who you really are!